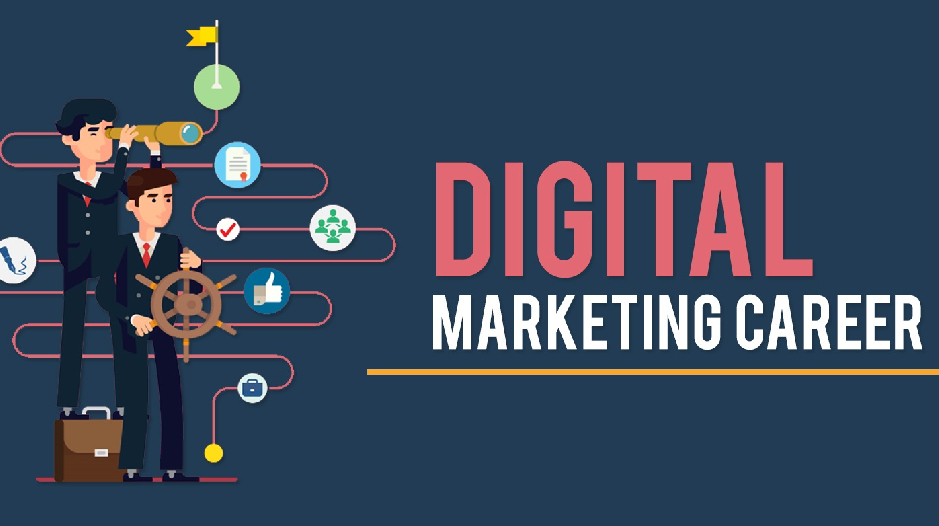 5 Reasons to choose digital marketing as career
1) No Baking of education:
It welcomes people from any field. Because with lesser time and good effort you can be a professional in it. You can just relate every talent you have to this field. Are you a creative person with bit of knowledge on Facebook and twitter that's enough to start working on Social Media marketing. Are you a content writer – blogs welcomes you. As on a ladder which reaches every height of targets. You can tag every talent of yours to your work make it more productive to prove yourself.
2) Creativity vs Age:
In this digital marketing field, you don't have dumb repeated works to get bored too. Every time you do or try something it questions your creativity. So whatever the age is you be a kid with a candy in the ideology where you deal with the pool of ideas even after 35. It's purely Steve science which asks us to stay foolish and stay hungry.
3) Rising the fist to trend:
The whole world primary goal is to turn every action in the governance to digitalised track to get better results. From politics to terrorism and from educations to personal interests, a huge market conversion is seen even in the financial bodies like Bitcoin. So, you are on very most wanted professional work which is on demand too.
4) Growth in both Job and Start-up:
As the most bigger firms like Accenture, Amazon and Ikea even transforming to the digital dimension you have a higher chance of opportunities to get a job, from there a promotion and to use the experience as a weapon. And Start-up sounds cool when coming to digital marketing because investment firm like SoftBank itself looking for an investment arena in this field that means their data says indirectly the revenue opportunities we have in this field.
5) Lucrative and healthy Work culture.
Fun, food and play were the structure most of the digital marketing agency believe. You don't see formal dress code, timings and even authority pressure here because the concern is to only regulate creativity in you. And the most important part is digital marketing can be done from any place all you need is a laptop and internet connection. Just with a pinch of ambition pitch in and stir the cup of career. And it's a double shot espresso in your life.