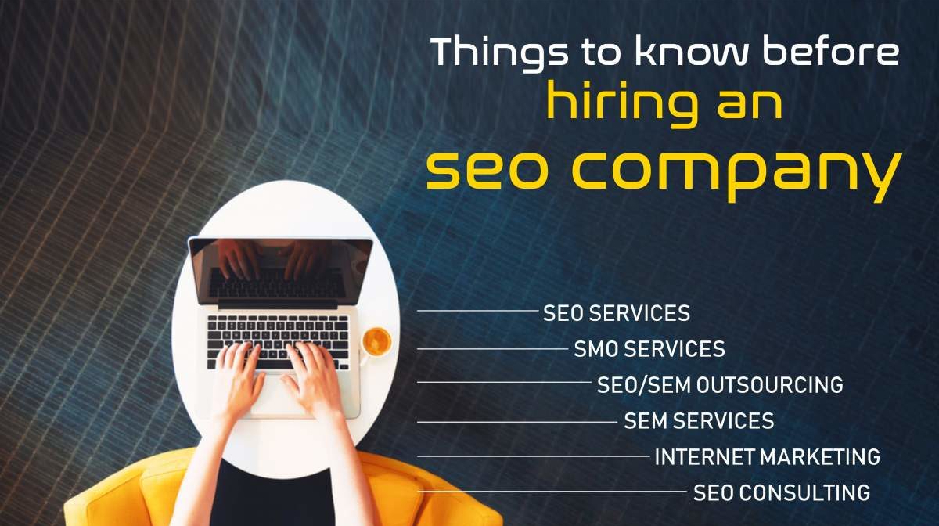 Things to Remember Before Hiring your Digital Marketing Agency
You want to connect with the audience then pick a Digital Marketing Agency that can connect with your business idea!
There is a purpose in your mind you want to get fulfilled, so picking the first Digital marketing agency that you come across won't help you with that. There are some efforts that you also need to put in to get the right digital marketing professional for your business.
Taking a decision in a rush or without giving second thought will cost you money but it is not gonna pay back with the required result. The solutions that the right Digital Marketing professionals can unlock for your business growth, can not be done by any random marketing agency.
If you are serious about getting the right consequences through digital marketing then you must identify which digital marketing agency is the best fit for your business.
There are lots of factors that you need to look upon. Give some time to study your business needs and how online presence can help your business grow.
You must be very cautious and consider the following factors before hiring a digital marketing agency:
BE SURE ABOUT YOUR BUSINESS OBJECTIVES
The factor that matters most when you proceed to hire a Digital Marketing professional is that you have a strong understanding of the objectives that need to be fulfilled. Analyse the goal that you want to achieve from digital marketing and know the areas where you can take advantage of their services.
If you are not clear about what your business needs then there are more chances of ending up with a bad deal.
The competitions among marketing agencies make them desperate to close the deal asap and they all will try to approach with what best they have but you have to be precise about who you are going to choose. If you are meeting several agencies then you must be able to differentiate who is offering you more genuine services and who is just bluffing
Are you looking forward to driving more traffic to your website to spread awareness among the audience? Or want prospective buyer leads to generate more sales? Or simply just want to have a strong online presence?
Whatever the case maybe you have to be sure about your purpose and pick the Digital Marketing agency accordingly.
1.) LOOK HOW YOUR COMPETITORS ROLLING
In today's era, every businessman is giving their best to stand out in the digital market. The services that you are offering are already being offered by others and they are ranking top in the digital world.
Taking ideas from your competitors can enhance the process of hiring the right people for the digital marketing of your business. Trying to get involved with your competitors and
knowing the strategies they are using to engage audiences, will help you determine which digital marketing agency is best for you.
Getting familiar with your competitors is not that tough in the digital space as you're not just providing online services and goods. Their online presence on several platforms and search engine rankings gives you an idea about their digital marketing strategies in the same industry. Even their target audience can be your target audience, their inbound marketing strategies can be yours as well.
The purpose of the above said phrases are that if you get to know what and how your competitors are excelling on digital platforms you can know where you lack? How can you rectify it? By getting which type of digital marketing services?
2.) GO FOR FAIR DEALING
The time you set your foot out there and start looking for a Digital marketing agency, you are going to meet agencies that are ready to offer you services at very low rates and there will be agencies that are offering the same services at comparatively higher rates.
Don't get confused or come to an obvious conclusion of picking the agency with lower rates because a lower rate does not necessarily mean a better deal.
Any agency coming to you with lower rates and offering supreme quality services then start looking about the solutions they have previously provided.
Take a guess at how they manage to deliver quality services within this low budget. How they will boost the marketing campaigns when you have not paid enough for that. An obvious fact is that they are not going to incur from their pocket, right?
Not picking an agency with low rates doesn't mean picking an agency that is charging excessively either. You have to understand how much is a reasonable amount for the services your business expects.
The agencies that are charging reasonable rates can run higher quality marketing campaigns and are likely to drive more resources for your business growth digitally. This is possible because you have paid them enough.
Also, the agencies that charge reasonable rates are capable of meeting your expectations in terms of a professional relationship.
3.) PICK AN AGENCY THAT SPECIALISES IN YOUR INDUSTRY
Going after the agencies which hold no experience in providing solutions related to your business is a waste of time and energy. You must make a list of those agencies whose portfolios match the work you undertake.
If you choose an agency considering their experience and skills in your industry would not only be helpful for digital marketing but they can guide you on which type of other marketing investment can be best for your business.
Their experts can assist you in developing more fruitful marketing campaigns designed specifically for your target audience.
Once you have come across any such digital marketing agency then don't forget to check the authenticity of their previous deliverables. Confidently ask them if they have had success on
a conversion goal that's similar to yours, have they ever built a similar campaign? If so, what results did they notice?
Picking a Digital marketing agency with a strong portfolio of your business niche can not only help you develop strong online marketing campaigns but can save you from incurring costs in areas where there are no chances of favourable outcomes.
4.) WHO IS YOUR PROSPECTIVE BUYER?
Now that you have decided to go digital you must know where and for whom you are putting all these efforts. You must review the current demographic you are focusing on and create a layout for those you want to reach.
Going after any agency aimlessly and expecting the best results from them can be a very lame decision you take. If you are not aware of who can purchase your goods or services then how can you expect another agency to bring that audience to you?
Hiring is not just getting a task done, once you hire an agency you need to be actively involved and guide them on various matters including this.
You are a seller of your goods or services. No one else can better understand who can consume your products so take an initiative to comprehend your target audience on the internet and then look for a Digital marketing agency.
5.) WHAT TOOLS ARE THEY USING?
Generally, people skip checking what tools the digital marketing agency will use for the services the agency is going to provide and they end up choosing the wrong digital marketing professionals for business.
If you are going to hire a digital marketing agency you must be aware of which tools they will use and if they are the right tools for driving traffic to your website or to any of your digital marketing platforms.
To make the user experience sterling the tools that the agency is using should be best for that particular niche. Inbound marketing campaigns are much like any campaign, they require an end-to-end experience.
For example, if you are hiring a digital marketing agency for your email marketing then the agency's team must be efficient in using tools like MailChimp or Campaign Monitor or if you are looking forward to SEO work then they must use and have strong command over tools like Ahrefs and/or SEMrush to monitor trends and track keywords.
Which tool are they going to use for communicating with your concerned team must also be considered. Each and every detail related to the marketing campaign needs to be updated to your team as well, so are they updating through Gmail or using Slack? which keeps communication flowing and everyone on the same page.
All these details need to be considered because these will give you an idea about the agency's level of professionalism and proficiency.
The motive to explain these key points is to make you capable of giving a second thought before you hire any Digital Marketing Agency. Take a break and compare available options. Finally, choose one that's the best fit and capable of driving your business towards prosperity.