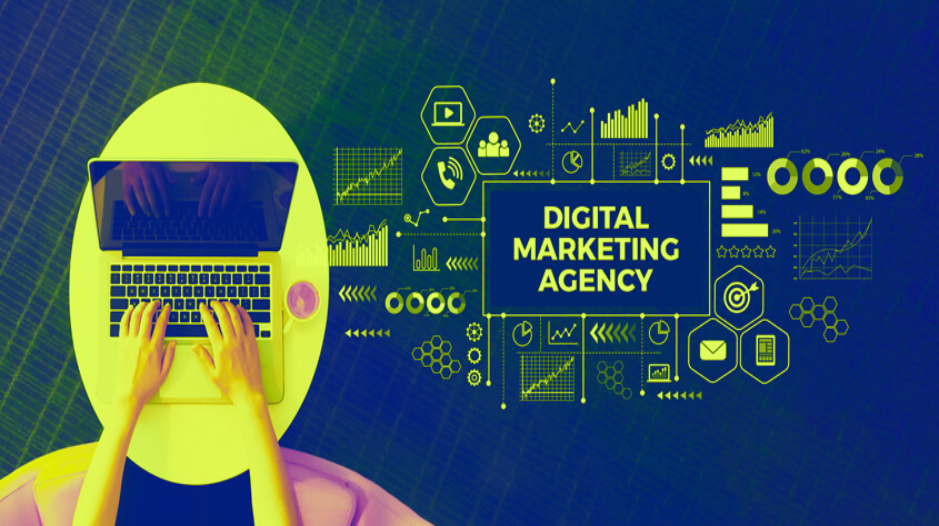 Difference between working for a Digital Agency vs Company?
Difference between working for a Digital Agency vs Company?
We all believe that having a career in Digital marketing is a blessing these days, but don't know how and where to start for a bright career in Digital marketing. I have seen many put too much strain on deciding whether to work at a Digital Agency or any other Company. As per my observation, I am of the opinion that building a career in both types, offers career growth with different approaches.
It is right when others say that working as a digital marketer in an agency or in-house of any company offers similar career opportunities. But if one digs deeper then working as a digital marketeer at an agency or a company holds many differences. Building a career in both types of enterprises has its own pros and cons. You have to choose one which suits your personality and ambition most.
At the end of this article you will be able to understand which career option is best for you, is it working for a Digital agency or a Company?
What Does Working For A Digital Agency Or Company Mean?
Before we move further to understand the differences between working for an agency and a company I would like to elaborate on both types of career exposure. While you are looking for a job in the Digital marketing sector two choices come in your way: a job in a Digital marketing agency and a Job in any Company.
Working in any company as a digital marketer involves tasks related to the company only. Usually, here you get an in-house position, where you will be working for the digital marketing of the particular company. All the digital marketing activities are focused to promote and advertise the company's name or product and services.
On the other hand, an individual working in a Digital marketing agency is responsible to do marketing tasks for the clients of the agency. These clients have businesses in different sectors and industries who are taking digital marketing services from your agency rather than doing it on their own.
So before you choose to work at one of the companies it is important that you are aware of how your career is developed in both types of digital marketing professions.
Following are some of the major differences between working for a Digital Agency vs Company
1- Roles and responsibilities
Company
When you work at a Company you will get to see different tasks are carried out at different company levels. There are small scale companies that hire a single digital marketer who is solely responsible for all digital marketing tasks of the company, whereas there are big organizations that have an entire department that carries out all digital marketing activities for the company
One thing which is common in all types of companies whether small or large is that all activities are accomplished with the vision to promote the company's own brand or product and services.
You as a digital marketeer are responsible to carry out the full-fledged digital marketing tasks be it promoting an in-house brand, developing digital marketing strategies and running several campaigns.
Digital Agency
Working as a digital marketer in a Digital marketing agency involves a specific function that an individual needs to carry out. The roles are distributed to personnel as per their specialization, for example, the Content writer is hired for content marketing, a Social media executive is responsible for social media promotion, an SEO specialist is hired for google rankings, and an Email marketing specialist is responsible for email marketing etc.
Evey personnel is responsible for doing their respective tasks for different clients. Only one SEO specialist may be required to handle SEO tasks for 10 or 12 companies depending on the clientele of the agency.
If you choose to work at a large scale digital marketing agency then your role and responsibilities will be split further. For example, the social media management roles will be divided further as per the different social media platforms such as Instagram, Youtube, Twitter, Facebook, Linkedin etc.
Basically, Digital marketing agency personnel are responsible for carrying out tasks for other companies and companies also get the benefit of a one-stop solution if they hire an agency instead of the in-house digital marketing team.
2- Remuneration and Work experience
Company
Generally, companies are willing to pay higher than the agencies because the companies are more interested in hiring experienced and skilled personnel who are capable of doing mostly all digital marketing tasks. Because the work area is greater here the remuneration also is greater in comparison to agencies.
Also, the candidates who are already experienced and trained are preferred by companies because they don't have the facility for training a fresher.
Large organizations obviously are ready to pay higher salaries but even small or startup companies also offer good salaries so that fully skilled digital marketers can be hired.
Digital Agency
When it comes to remuneration the agencies offer salaries from low range to high range. The reason behind this is that the agencies hire both fresher and experienced candidates. They are willing to train freshers who are willing to build careers in particular expertise of digital marketing and also experienced individuals are on-boarded to carry out a higher level of digital marketing tasks that requires sound knowledge and professional qualification.
Depending on the candidate requirements the salary range is decided and for day to day work medium-skilled individuals are hired whose pay range is relatively low in comparison to companies. If an agency is seeking top-rated talent then they can pay a higher range of salary also but for that, you need to be very adept and profound.
3- Career Growth
Company
At a company, you can expect career growth in one sector. The level of progress in your career depends on which type of company you are working for, is it a small company or an MNC? While working at a small company you get to explore the very low level of digital marketing tasks, even very basic digital marketing is carried out in such companies.
Whereas if you get hired by an MNC or big organization the career growth takes its flight to glorious perpetuity. At big companies, you get to explore deeper digital marketing aspects that have huge demand all over the world.
Not only in India but also foreign companies show interest to hire digital marketers who have work experience in digital marketing in MNC.
This is best suited for those who see their digital marketing career growth in a particular industry or sector and are not willing to learn and work in multiple industries.
Digital Agency
Working in a digital marketing agency means working for various companies that have different businesses and industries. Here you get an opportunity to become versatile because you are a digital marketer who can handle work for any company irrespective of the sector.
The tools and strategies that you get to explore in an agency can never be learnt from a company.
A person who is enthusiastic to carry out multiple tasks and enjoys working for different sectors, this side of digital marketing is the right choice for him/her. The career growth here is also rapid but you have to love working with different clients who are coming from different areas of work.
4- Applying creativity
Company
At a company, you can get an opportunity to thrive in one industry that may be a textile or a medical or any other industry which you find the most alluring to you. Here you can be creative by getting a deep understanding of digital marketing tools and strategies best for a particular industry. You are working for one brand so you can gain more profound knowledge of this business along with digital marketing. You can develop long-term digital marketing strategies and run multiple campaigns at a different level by being focused on one industry only. Your creative mind can grow in your favorite line of business.
Digital agency
Here you are allowed to get creative in multiple industries and businesses. If you are running a social media campaign for a fashion brand today then you might be running a social media campaign for a yoga company tomorrow. Working at an agency gives you an opportunity to try something new every day and be creative in different ways. Your digital marketing expertise can be developed in extensive industries which also makes you a very acquainted person.
If you are someone who loves exploring new ideas and implementing new strategies often then this is the best spot for you.
5- Consistency of projects
Company
A company offers you work projects that are more of consistent and persistent nature. Here you are held responsible for promoting a single brand through various digital marketing strategies and tools.
The unique knowledge and understanding can be gained from one project and you can become adept in this project like no one other is.
If you are more of a person who wants stability in his/her work and are not willing to work in changeable patterns often then you can choose to work for a Company.
Digital Agency
The digital marketing agency offers you to work for different projects of different companies. Usually, the same project is not carried out for longer-term because once the work is done a contract for a particular project also ends.
Even if some campaigns are carried out on a regular basis then also there are several clients whose businesses are different so the campaigns are.
Also, new clients are added to the agency and the previous client may stop working with an agency. This option is for those who are open to working on new and multiple projects, those who are ready to face new challenges in every day of work and develop their skill rapidly.