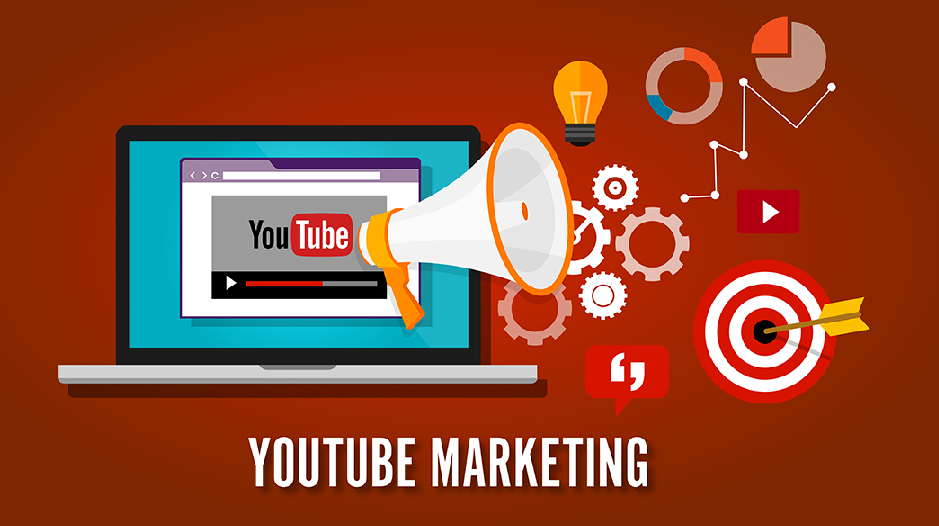 Hey,
I was shocked. Surprised. Flabbergasted.
Here's the full story:
I send out a "welcome survey" to everyone that enrolls in one of my courses.
And one day last year, I grabbed a cup of Starbucks, sat down, and read through the survey results.
But this time, I noticed something weird…
…something I'd never seen in any welcome survey before.
You see, one of the questions in my welcome survey is:
What made you decide to sign up?
And I noticed a handful of people saying things like this:
"I watched your videos and they convinced me you know what you're talking about"
"I'm a big fan of your YouTube channel"
"I read your articles and watched your YouTube videos, and they were interesting"
This made my jaw drop.
Sure, my YouTube channel had a few videos on it. But those videos didn't get many views.
So I thought: "YouTube isn't for me."
But as it turns out, I was wrong. People WERE finding me from YouTube. And not just people…customers!
All I needed to do was get more views on my videos and I was SET.
The only problem was: I had NO idea how to get more views.
So I did what anyone would do in this situation: I Googled things like "how to get more YouTube views" and "YouTube SEO".
And I read blog post after blog post that outlined video SEO "best practices." So I added my target keyword to my video title, description and video tags…just like the "experts" said.
The result of implementing these "best practices"? Zero.
It felt like YouTube's search engine was punching me square in the mouth.
And to make matters worse, my Twitter feed was overflowing with statistics about YouTube's growth…
You may have seen some of these statistics before:
-YouTube is the 2nd most visited website online (even more than Facebook)
-55% of Google search results contain a video result
-YouTube is the 2nd largest search engine
-YouTube has over a billion users (which equals one-third of total internet users)
Man was I frustrated. Here was this massive source of untapped traffic staring me in the face. But I had no clue how to take advantage of it.
Fortunately, this story has a happy ending.
(No, not that kind 🙂 )
Flash forward to today and my channel generates over 120k views per month (and growing).
And these views are a direct result of me ranking #1 in YouTube for competitive terms (like "ecommerce SEO", "on page SEO" and more).
In short, YouTube has gone from a source of frustration to a significant pipeline of targeted traffic to my site.
And this is important for me to point out:
As you saw from the results of my welcome survey, the visitors that I get from YouTube aren't a bunch of tire kickers.
In fact, a good chunk of my YouTube viewers ultimately invest in my products and services.
Bottom line?
Whether you run a digital marketing agency, own an ecommerce site, sell software, or are a pro blogger, you NEED targeted traffic.
(In other words, traffic that converts into leads and sales).
And I firmly believe that YouTube is one of the best ways to get that traffic.
In fact, that's why I'm emailing you today.
Over the last few months I've been quietly working on a brand new project…
…a project that I KNOW you'll get a ton of value from.
What's the new project?
It's an all-new training series that will show you how to get targeted traffic from YouTube.
So: what will you learn in this training series?
Starting this coming Monday (July 17th), I'll reveal the secret behind a successful YouTube SEO campaign.
Specifically, I'm going to show you how to create (and optimize) YouTube videos that hit the first page for keywords that your customers search for everyday.
Here's a sneak peek of what you'll learn in this new series:
-The secret behind videos that rank on the first page of YouTube (and Google) for popular keywords
-The "7 Deadly YouTube SEO Myths" (#3 is something many so-called "experts" consider a "video SEO best practice")
-A new case study of how I created a video that's racked up 250,920 views and currently ranks #1 in YouTube for a very competitive keyword
-Lots more
And then, at the end of July, I'll open enrollment for my all-new premium training course, First Page Videos. First Page Videos is the only training program that shows you how to grow your online business using YouTube SEO, step-by-step.
In short, you're going to get lots of helpful content from me over the next week or so.