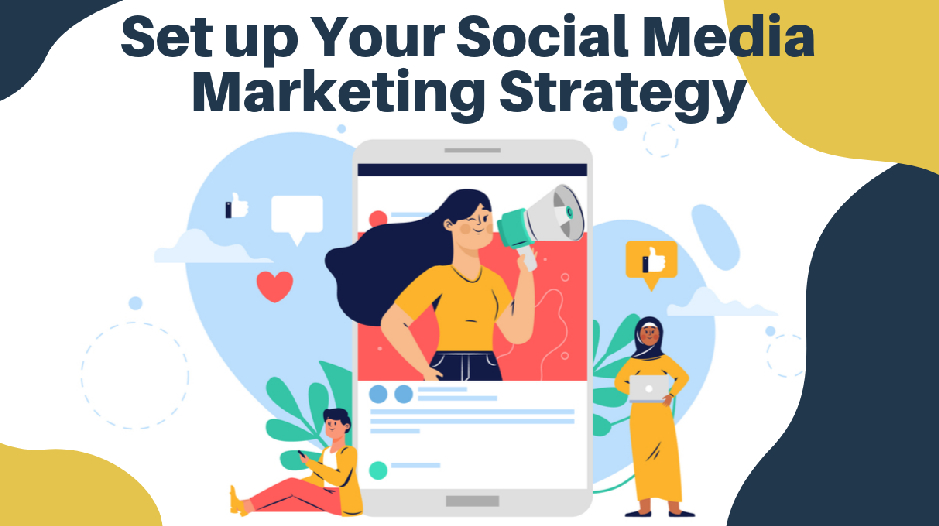 15 Social Media Tips that Works in 2018
Apart from just networking, social media has become one of the main sources of online marketing nowadays. It will help you to gain more customers by marketing your services or products through different social media platforms.
The idea behind social media revolves generating interesting topics/ contents for different platforms, and that can be liked, shared by users within their social networking circles.
All of us know that the accessibility of internet through mobiles and users are increasing day by day. Because of that itself social media marketing has really gained hype, as it is the most effective, inexpensive way to reach targeted audience.
Are you in charge of your company's social media marketing?
Most of the people think stepping into social media marketing to grow business and generate leads is easier. You are mistaken! It is in fact a huge task. But knowing more about social media and following some principles can improve your chances of success and will help you to take a lead of everything that social media offers.
Whether you are just starting with SMM or have been already into it, but haven't had much success, follow our 15 tips to drive your business to the next level.
Share catchy video/picture – A catchy video or content will always get more likes and shares compared to a written content.
Customize your strategy for every social media platform – Customize your strategy to each platform will help to showcase your dedication and improves credibility.
Create engaging campaigns and contests – Create engaging campaigns and conduct contests by promising some awards to winners will help to improve audience base.
Focus on less popular social media channels – Even though some social media platforms are less popular, the number of users is increasing gradually. Keep an eye on such social media platforms and be a part of it.
Create a LinkedIn page for your company –  LinkedIn is one of the most important social media platform for professionals. So it is necessary to have a company page on LinkedIn where you can post blogs or articles related to your brand.  
Set up your brand on social media channels – Remember social media platforms are your online front office. So create a complete profile with your company logo in all social media platforms to bring brand identity for your company. This will help you to increase your credibility and give you an identity online.
Create communities and groups –  Creating closed group and communities will help to generate curiosity and that will lead to get more followers for your business page.
Merge offline marketing campaigns with online ones – Merging your offline marketing campaigns with online marketing will help to reach a wider audience and help more people to check out your brand online.
Use FaceBook Offers –  By using this feature you will be able to create an ad for your brand, and it will get published in the news feed. And also it has an option to send email directly from your website if the user click on it.
Use social media tricks – Different social media platforms have different tricks to drive more people to like, share and follow your page. Like facebook editor, twitter pin etc, make use of such features.
Respond to comments and queries  – As a part of creating reliability it is very important to respond to comments and queries from users. So always make sure that you are replying to all the questions and queries on all your social media channels.
Conduct online polls – Conducting online polls and surveys asking opinion and suggestions related to your brand  is one of the best ways to connect with more people through Social media.
Follow the systematic posting schedule – Instead of randomly post something on your social media platforms, follow a systematic schedule for each of your platforms and post it accordingly. This will help to maximize the number of reach every time you post something new.  
Use social media tools – Use social media tools like hootsuit , sprout social etc to measure your SMM metrics. This will help you know which of your social media strategies are working and which are not working.
Track and share results – Track your progress and share it to social media platforms in the forms of blogs and infographics. This is one of the best ways to create a trust between your company and your followers.
Propel, these 15 marketing tips, and be well on your way to build an engaged audience and establish your brand's existence across all the social channels.