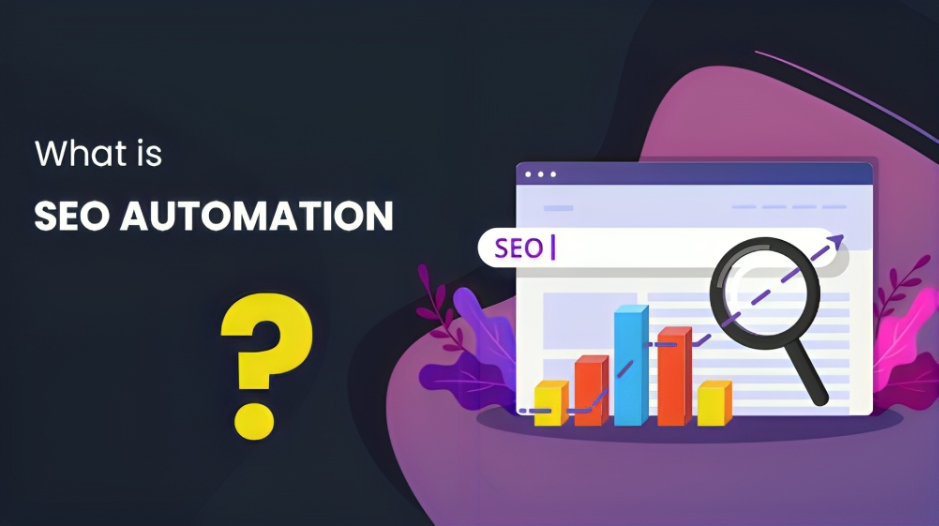 What is SEO automation? And how can we use it to increase efficiency?
What is SEO automation? And how can we use it to increase efficiency?
SEO is all about building a strong identity for your brand and getting more elevated results.
Imagine, if SEO starts functioning more proficiently and automatically. You will be at the top of this world?
NO! But you will definitely retain a place at the top in Google's SERP.
This is what SEO automation offers you, a chance to embrace SEO experience more exclusively and efficiently. Allowing you more time to focus on other innovative moves that can be taken to yield better outcomes.
Understanding SEO Automation?
SEO automation is an automatic process of managing SEO related tasks. The main purpose of SEO automation is to simply allow you to deploy the SEO marketing tasks beforehand and eliminate the need to do all the little work manually. Entire repetitive tasks can be done automatically with the help of various automation tools.
This concept has been introduced to allow the company to spare its time and energy for more innovative aspects of marketing and maximise productivity by getting everything on the most favourable track.
Earlier when SEO automation had not been introduced the process of SEO was time-consuming and massively competitive, which ultimately led small companies to struggle with petty things in order to even reach the first page of Google search results, because SEO involves so many little parameters that need to be focused at all times for which a considerable amount of effort and money had to be spent.
All these time-consuming efforts can be eliminated with SEO automation. Now with SEO automation little tasks are facilitated by Artificial Intelligence (AI). The enhanced and advanced process of automation makes it easy for you to manage heaps of data, allowing you to focus on the faster execution of Marketing Campaigns.
How Can I Optimise "Seo Automation" To Increase The Efficiency Of My Seo Campaigns?
There are various methods and tools available for SEO automation with the help of which you can optimise the efficiency of SEO campaigns.
This powerful enhancement in SEO technology opens up a path for successful and fruitful marketing campaigns. The automation makes the organic search process convenient for various platforms. The actual problems coming in the way of the campaign can be solved easily with SEO automation.
When we talk about SEO automation many interpret that this process means doing nothing and leaving everything to this technology. Also, people think only one tool is enough to make optimum use of Seo automation.
However, that's not the case in reality. Even if automation makes the process automatic then also you need to prioritise and strategize the elements where this needs to be optimised. Automation still requires the mind and hand of an individual who can keep checking the activities and outcomes.
So if automation makes you think that your duty ends now then you are definitely on the wrong track.
In order to make optimum use of SEO automation, there are some methodologies that you need to understand and focus on. Some key points to comprehend how SEO automation can increase efficiency are as follows:
Backlink analysis
The major aspect of SEO is to build strong backlinks. Search engine bots check which page is most relevant and of higher quality by reviewing how many links are pointed to the page.
The more links to a site, the more valuable it is, which ultimately helps to rank higher. The most significant way to get connected to more links is to create higher quality content in a particular niche.
Bank link analysis enables you to keep an eye on who is linking to your site, if the reputable sources are linking or not because then only a reputable network can be created.
On the other hand, if spammy or insecure websites are linked to your site then it can negatively impact your ranking. Also, this process allows you to get rid of being linked to such sites in future which can be a reason for penalty.
Analysing prospects
SEO automation due to its AI technology has access to heaps of data that you will never be able to generate manually. When you publish content through the website it has the potential to rank higher, render enhanced user experience, drive high traffic and close the deals, but the thing that matters most is how you deploy the content that can offer a one-stop solution for all the above benefits.
SEO automation brings all these aspects in one place and yields the best results for you faster and effectively.
The tools for automation, monitor and analyse your site data to unveil unimaginably validated and verified insights on which you can act now.
Rank Evaluation
Apart from all other intent, the main intent of SEO is to bring the website pages at top of Google's SERP so that they can be visible to as many eyes as possible. Yet keeping track of so many pages is quite difficult plus trying to rank each keyword higher makes the SEO more complicated task.
AI always comes to the rescue from such complicated digital tasks. Through automation ranking tools designed by AI, you can check how each page ranks and how they can be productive or unproductive throughout the campaign.
Above all, rank evaluation tools help you understand which techniques are more fruitful and which ones aren't. As per your observation, you can adjust the SEO strategy and keep a check whether favourable results are acquired or not. If any loophole is found then immediate action to eliminate the same can be taken.
Once you have excelled in optimising automation in SEO, just wait patiently and let the game shift remarkably.
Website Page monitoring
No matter how much manpower or resources you invest to monitor each and every page of a website there is always a flaw that goes unseen by you and gets captured by search engine bots. And because search engines tend to deliver top-notch results to their users this flaw takes away an opportunity from you to stand out.
The flaws that make a page less worthy in the eyes of Google bots are website pages with broken links, tangled pages and unsafe security protocols. These mistakes prevent your webpage from ranking high in google's SERP.
With the use of an automation tool, site monitoring can be done focusing on each and every page without the need to run manual tests frequently. With the optimization of the automation tool in your website, you get notified about any errors that need to be fixed.
Apart from fetching errors the automation tool also allows you to keep track of the changes that occur on your website. Getting notified about the specific site changes gives you an opportunity to get rid of any damage that may occur.
Predict competitors' next move
A sound SEO strategy helps you rank higher in Google's SERP but there is no certainty how long you can retain that position. Often, you are outranked by your competitors who are also doing their best to rank higher.
Along with the optimum use of automation tools for your own website ranking, you can deploy automation tools to monitor your competitor's strategies also to rank higher.
After putting in so much effort you get a ranking that you always wanted but because of the scope for competitors, you are not able to remain there for long. So if you monitor your competitor's steps you can outrank them again and again. But you have to play this game smartly and strategically because they can also do the same with you.
Try not to lose the authenticity of your content and prioritise your SEO strategies because it's the most important aspect to rank higher.
TOOLS FOR SEO AUTOMATION
Now that you know how SEO automation increases the efficiency to rank higher in SERP, let's discuss some major SEO automation tools that you can use.
Traffic Booster
This tool is designed for SEO automation in PPC ads. The tool is from StoreYa and optimises the strong proprietary algorithm to enable its users to get the top ranking.
SE Ranking
This tool is best suited for automating regular SEO tasks which includes backlink monitoring, keyword research, rankings supervision, website analysis and many more. Precisely this tool renders the best analysis of the pros and cons of the backlinks connected to your website and the backlinks of your competitors.
RIO SEO
This is exclusively for online brands through which they can get marketing solutions that are helpful in generating leads. The automation tool renders you a dashboard where you can assemble your pages and content to pages, rewrite URLs and do all required things for on-page search engine optimization.
A1QA
Basically, it is an automatic test runner tool that allows you to evaluate website performance and relevancy. This software offers various test options, including keyword-driven tests, mobile tests, and cross-browser tests.
YourAmigo
It is a great SEO automation software that works as a search engine supplement to your SEO efforts focused on long-tail searches. This tool is focused on providing keywords to create pages according to what its systems are indicating about conversion rate and search volume.