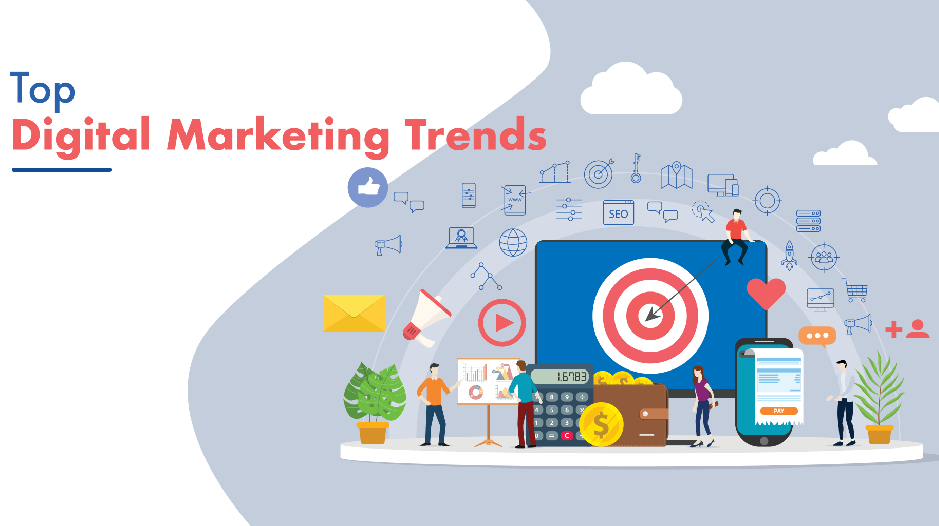 Digital Marketing Trends for 2018
We are in the last quarter of 2017 and it's important to get a sense of what's next in the path of digital transformation. This year, we have already had a glimpse of the top marketing trends such as Big Data, User Experience, smart machines and other industry-specific changes.
If you are planning your digital marketing strategy and budget for 2018, you'll benefit from knowing the top trends in digital marketing. So here we go.
1.) Machine Learning
As per a 'Think with Google' report, about 97% of business leaders believe that collaboration between clever human marketers and machine learning-based automation entities is the future of marketing. KellyOGC India predicts that the demand for AI and machine learning specialists in India is going to see a whopping 60% rise in 2018, thanks to increasing adoption of automation.
Consumers are as tech savvy as they are demanding today. The ability to respond quickly and accurately to consumer queries/demands is often the game changer. Machine learning helps business entities respond swiftly and accurately by providing nuggets of predictive data (both structured and unstructured).
The impact of Machine Learning is already felt in Healthcare and Fraud Detection industries. For instance , PayPal is using predictive technology to bust money laundering and in 2018 the online payment system is going to step up the game with automated data visualization and content management and analysis.
2) Dark social
Today people are not confined to just sharing links to content (articles, podcasts, videos and images) on their social platforms. They are connecting and engaging socially via less monitored channels and this kind of social sharing which can't be accurately tracked by web analytics is 'dark social'.
Market reports show that dark social will drive almost 84% of outbound sharing. Given the fact that it is driven by mobile and messaging, dark social is growing by leaps and bounds – a clear sign for businesses to take this seriously when planning social media marketing strategy in 2018.
3.) Micro Moments
When you need to know, go or buy, you often rely on your phone. Over 96% users do the same – use their smartphones for 'quick search' on the spot. With increasingly more number of users making such 'spot decisions', we will probably see a significant rise in micro-moments in 2018. Not surprisingly, mobile-first websites will play a pivotal role in providing instant information upon immediate consumer request.
4.) Video Ads
Videos are ruling the internet right now. Over 52%of marketing professionals worldwide strongly believe that video content gets the highest ROI. Coincidentally, about 43% of users said they'd like to see more video content from marketers. Facebook's recent 6-second ad format is a hit with consumers. YouTube, Snapchat and Twitter are also in the race for catchy, crisp and engaging video content. In 2018, it's expected that many brands will leverage video ads for meaningful customer engagement and plan their advertising budgets accordingly.
5.) Personalization
In 2018, personalized user experience will be a 'basic consumer demand' as opposed to 'consumer expectation'. Business organizations are using AI to deliver an individualized experience to each customer.
Companies have realized the potential and have planned resources and efforts toward personalization. About 67% of them are expecting a 6%-10% hike in annual revenue from personalization strategy.
Overall, year 2018 will be very exciting for marketers and consumers alike with a variety of technology and tools coming into play. How these innovations and advances are going to fare in the market remains to be seen.These are the top trends in Digital Marketing in 2018. We will talk about the top trends in content marketing in our next post.