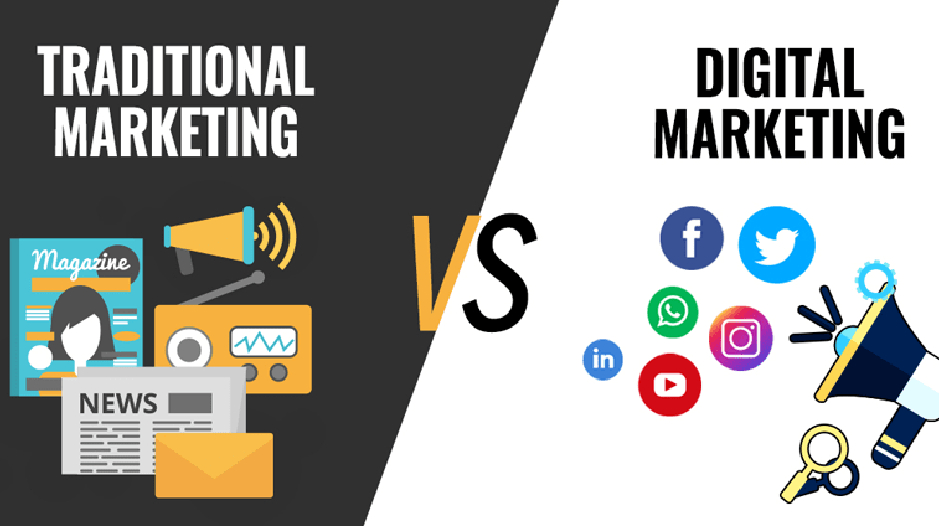 Why Are Businesses shifting from Traditional marketing to Digital Marketing?
The introduction of internet has caused rippled waves that have impacted every walk of life. Looking at the massive scope of the internet, we can see changes happening at a fast pace. How can the marketing needs for business remain unaffected by this vast potential? Big businesses are ever increasing their digital marketing budget and small businesses are now able to market their products effectively.
Digital Marketing agency in Bangalore allows the small business owners to take their businesses to the masses while earlier this was a remote possibility. For whatever the reason, we all can see that the traditional marketing is taking a backseat and digital marketing is zooming ahead.
Here are some of the reasons why digital marketing is on the rise.
Converting the marketing to sales:
Traditional marketing takes the product to the masses but converting that reach to sales is another requirement altogether. But with digital marketing, a click on the ad takes the customer to the website where he can buy the product at once. Online stores like Amazon and eBay are still using traditional ads to complement their online marketing strategy. This is because, the age-old marketing methods like Television and Radio ads, still effectively take the product, in this case, the website to millions of people.
Interaction with customers:
Marketing your product online, facilitates the customers to interact with the businesses. You can understand the customer and can have a hand on their pulse, literally. You get an idea about your target audience and they can let you know what they think about your product. This way you can better stay connected with your audience and help make their experience better.
There's a considerable reduction in the cost of marketing after the companies adopted digital marketing. Why? Because there is a shift in the way people buy products after internet shopping was introduced. Customers have become smarter. They prefer to research and compare the prices before they decide on a product and go to a store to buy. If you want your website to reach to the customers, it needs to be SEO oriented and very easy to navigate on the user front. If your website is not SEO oriented, you will be missing a major chunk of your customers.
While traditional methods of marketing like Television and Radio ads play a major part in reaching the customers, they reach a broad audience. You cannot target certain audience you think will benefit from your product. In such a case, you are losing money and you cannot be certain if your product has reached the intended audience.
The traditional methods of marketing have been a boon for big businesses who can shell out the money for high profile and prime time ads. But with the digital marketing on the rise, even small businesses get a chance to put together a solid marketing strategy.
All they need is a website with a fast response time and quality content. A well thought out marketing strategy can easily increase the site traffic by leaps and bounds. You also don't need to wait for the statistics to find out if your strategy worked. With digital marketing, the ad reach is immediately converted to purchase. So, the business owners would know what worked and what didn't in almost no time and they could change their marketing strategy.