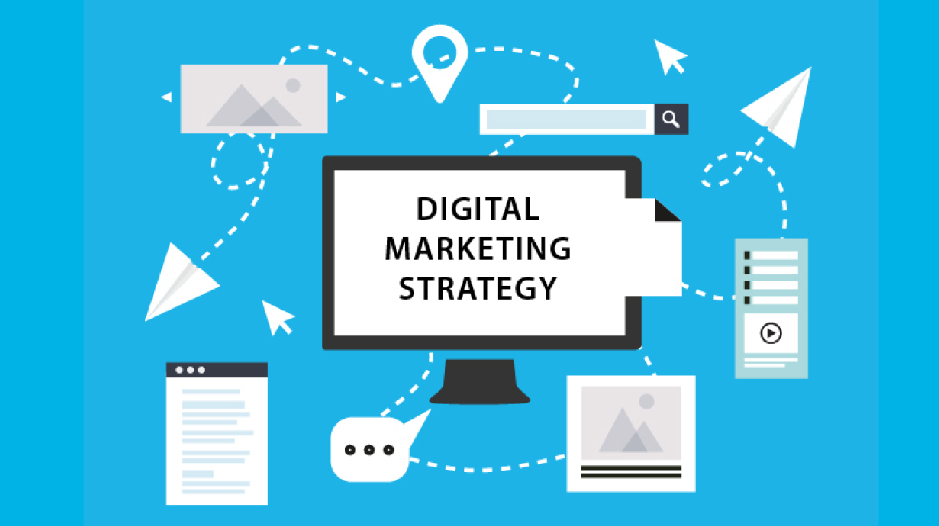 Digital marketing: strategies and predictions
Business management and strategies have always been in a state of flux. With the advent of technology life is never the same, neither do business. For many years marketing was carried out through offline media like print media. But now with everyone having access to the internet we have each and every solution at our fingertips. And that's where digital marketing comes in. It is all about promotion of products and services through the electronic media.
There are several advantages of these online marketing methods over the traditional offline marketing. Getting an advertisement on the first page of a leading daily could cost you a bomb. But digital marketing is cost effective and has a wider reach. Anyone, anywhere, at any time can access these services. Digital marketing enables us to analyse marketing strategies and helps to identify what works and what not. It supports creating data-driven decisions and personalised campaigns.

Here are 14 strategies and predictions in digital marketing:
Today social media is an inevitable part of everyday life. Its the best platform to market anything and everything. So it is important to make the presence felt at every social media platforms like Twitter Facebook Instagram to name a few. The challenge is different social medias sprouting out every day.
The website has a significant influence on how your company is perceived by the customer. So keeping it simple clean and right to the point is important.
It's like having access to the customers intimate place. People check their mail multiple times a day, so it seldom fails to get noticed.
Content is the king. Relevant and engaging content is a key factor in digital marketing.
Facebook is a huge platform for marketing. With almost everyone having a Facebook account it's the easiest way to reach out to many people at once.
Search engine optimization is important in this competitive word. With millions of websites out there on the web, reaching out to the ideal customer is possible only with the right SEO. Or else you would be almost invisible to many customers who may be seeking you.
Writing blogs can attract many customers and often create an illusion of trust and loyalty.
Search engine marketing is an efficient way to increase traffic to the website and improve your business by purchasing ads in search engines like the Google ads that we see at the top of any search results.
It's the result of the joined effort of all this marketing strategy. The more a customer sees or knows about your products in different platforms it gradually becomes a name that is trusted.
It's a more significant way to gain trust and would seem more genuine to a customer
It's a very efficient way to market a product. Many people preferring audio over videos or reading and helps to get much longer attention span of the customers.
Advertisements are a great way to communicate with the audiences efficiently
It's blogging through creating videos.
A well-managed digital marketing campaign can deliver extraordinary results. Data analytics enable to create more efficient strategies in future.
Many companies in India specialize in digital marketing. There is a notable increase in digital marketing companies in Bangalore and Hyderabad in recent years. Business is not just luck; it is all about marketing. Either you adapt to the change or suffer the consequences of being irrelevant