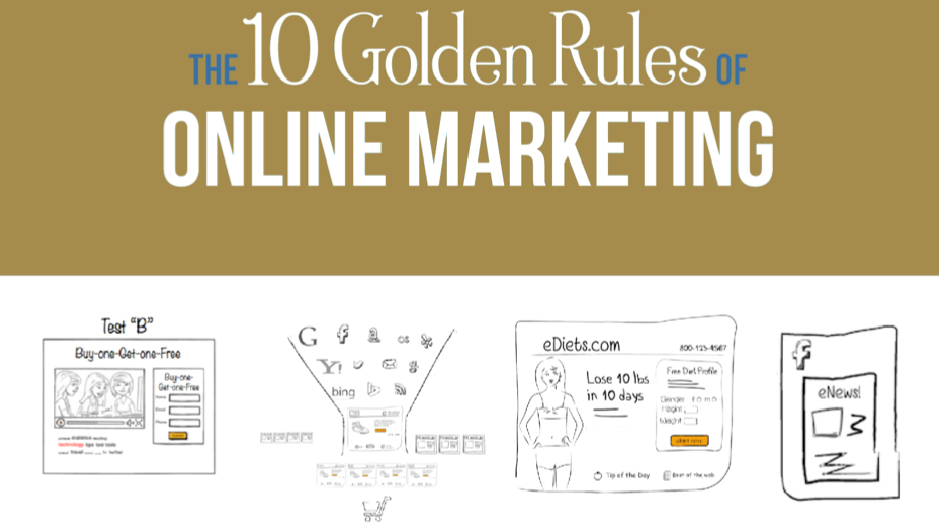 Take an advantage of 10 Laws of Digital marketing for Branding
Social media marketing is a new marketing weapon; therefore to use social media for acquisition of a customer one needs expert and attentive team. There is a trend right now where companies outsource their work to countries like India. Digital marketing companies in Bangalore are always on a preference of international companies as Bangalore is a city where many MNCs have their offices, therefore one can visit agency office make strategies. Prior to select Digital marketing companies in Bangalore, one must need to know about Social media marketing.
10 Laws of Social Media Marketing
Law of knowing your target

– the First rule of social media marketing is to know the target. Suppose if our target audience is females then we have a select proper social media platform. How will you pitch your product to them?  What are their needs and requirement? As females love to purchase on discount, so how much discount you're willing to Pitch in social media.

Law of selecting best Social media option-In Social media there are various options like Facebook, twitter, LinkedIn, etc one can opt. Ex- If our target audience is housewives and our product is kitchen appliances. To promote these products one cannot use LinkedIn, as professionals use this media more.

 Law of product knowledge

–

Digital marketing agencies

must know everything about the product. Although there is a situation where one can get stuck due to less information about the product and it will be the loss of your client. Therefore to avoid such situation one must have full knowledge of product and industry.

Law of Addition, profit, benefit

– customer expects something extra for what he is paying. As per title consumer will only get attracted if they see some benefit of purchasing your product. In social media you have thousands of prospects now it depends on the capacity of

Digital marketing agencies

who  converts more and closing the deal.

Law of good quality content

–

Digital marketing agencies

must focus high-quality content. There are various agencies who make consumer irritate by providing too much content it will create a bad image of a brand.

 The   Law of help

–   Social media marketing is not just only about promoting, there will be the scenario when a consumer needs your help. Law of help is important as it creates a good image in the mind of the consumer.

Law of goodwill

– One of the most crucial law is using the goodwill of a celebrity influencer. These celebs have good followers so one can get huge potential customer due to goodwill of these celebrities in the market.

Law of time to reply

– As per recent survey "More than 80% customer will not prefer that company again who takes more time to resolve their queries."

Law of SEO

– Agencies must take SEO aspect of the content. SEO makes your content visible therefore one must have focused on SEO keywords.

Law of Waiting

– It is  one of the most important law for digital marketing company , as one must have to wait for success in Digital marketing as it is a long-term process.