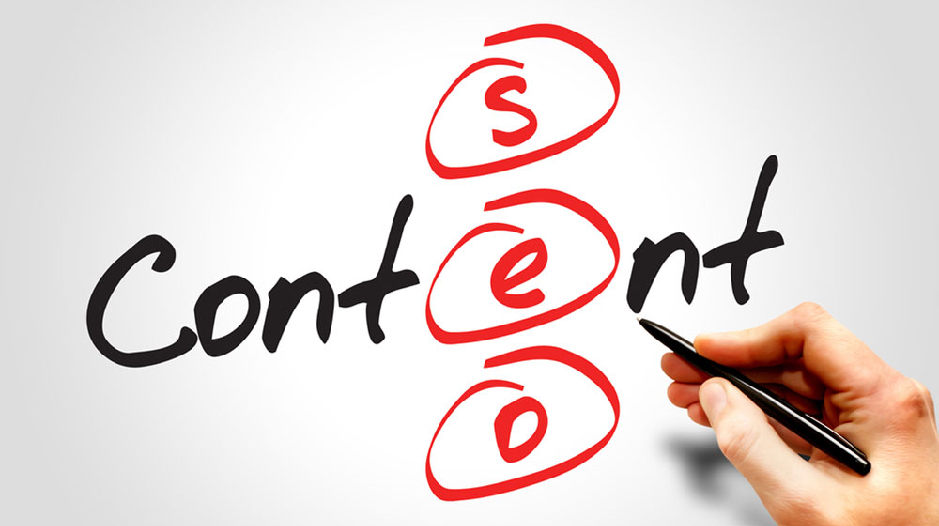 Is content everything in SEO?
Ever wondered if Content Marketing and SEO are two separate things?
Well, They are not separate entities. They blend into one to form the best SEO content that can do wonders for your website. Let us see how content strategies for SEO can affect the ranking of your website.
SEO stands for Search Engine Optimization: The process of optimizing all aspects of a website like images, content, videos to reach people with the help of search engines.
Content Marketing or Content is the descriptive information that is on the website and is in turn, understood by the web crawlers or spiders to show your website to the relevant users.
Right Content Marketing Strategies:

An amalgamation of SEO and Content can evolve strategies that are just right for attracting search engine traffic to your website. Let us see how this can be done for your website:
The first and foremost aspect of SEO is Keyword Research: Focus on the keywords with higher search volume and incorporate the same in your content. This way when users or your target audience are driven to your website automatically. Tip: Target keywords specific to your product could be a great value add.
Organized data or content can do a great deal of good for your website. The usability and comprehension of the content can make the users feel at ease while reading your content. This can also help in conversions if the call to action is properly communicated.
Conversions or Reach: keep your goals in mind while writing the content for SEO. For either conversions or effective reach, you can share your website on social networking websites and interlinking to further monetize. SEO works on link building and the right linking can be achieved by linking with domains with higher ratings.
Tip: While writing content you need to please both users and Search Engines. If either of it goes wrong your website could suffer.
Thin content with repetitive keywords could please the search engines, but the users don't find it fulfilling.
Get the best of SEO strategies in Bangalore now at Digimark Agency. Call us for a free site audit.