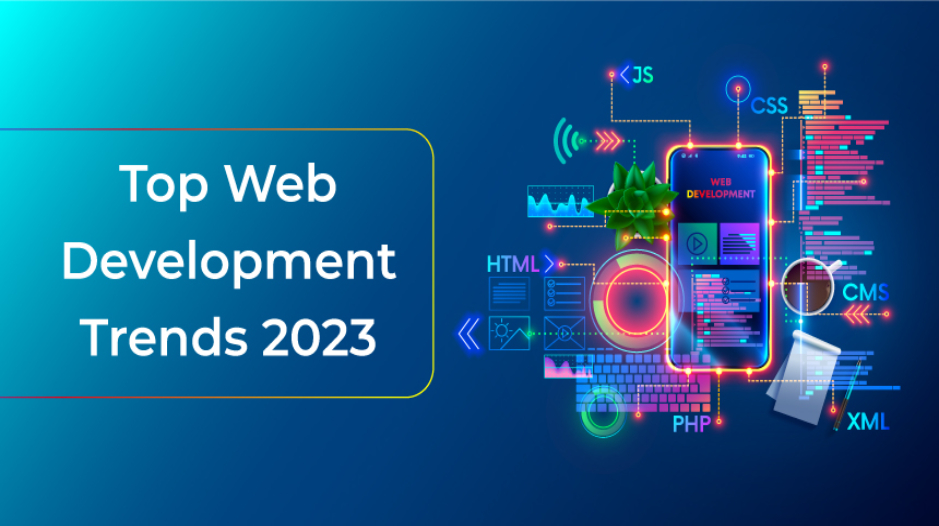 7 Innovative and emerging trends in website design and development
7 Innovative and emerging trends in website design and development
The pace at which Web Development is evolving every day seems to break all the barriers of digital solutions and become endless.
The amalgamation of technology and human creativity has given rise to this astounding Digital solution which is gaining its value over every night. When you start a business or company the first thing that comes to your mind is to get a top-notch Website for your brand. Because as per you this is the best way to reach out to your audience digitally, which is true. However, getting a website is a different aspect and getting a trendy website is a different aspect.
To make the website more interesting and intriguing user experience the experts in web design and development keep launching tools and updates for creating websites.
As we move ahead in 2022 we can see more innovative and emerging trends in website design and development which includes invocation in animation, interaction and overall immersion every day.
Where the old patterns are also being used in new and creative styles and the latest technologies like live animation are leading the demands. These days when a website is created every single detail is taken care of, from the color code to content that needs to be written.
So, if you are really looking forward to getting a website that includes all elements of striking, you must be aware of what's coming now and what's fading away. Even if you own a website already then also you must keep track of the latest web solutions so that you can also stay relevant and competitive.
The methodologies to increase engagement & traffic plus to rank higher keep changing frequently for which every entrepreneur must be ready to adjust.
To make you conscious of the latest Innovative and emerging trends in website design and development that can help your brand become competitive and significant in the digital world I have listed below 7 major trends. After reading these key points you will be able to deploy some of the most advanced web solutions for your business.
1- Blockchain Technology
This is an encrypted database storing system. This technology enables the storage of information in blocks rather than conventionally. Once the blocks are assembled then they are joined to make a chain. Blockchain systems come with immense benefits for the users, one of which is that it makes transactions more secure and error-free.
Digital currency like bitcoin is underpinned by this technology, also cryptocurrency usage has increased drastically in the past few years because major payment methods agreed to accept Bitcoin. As per 2019 reports, more than 34 million blockchain wallets were used across the globe.
Some major benefits that Blockchain Technology offers for website development are: – It allows data to be transferred across the network without the requirement for mediators.
– With the use of blockchain, data can be stored on a network enabling users to fill in details easily.
– This system is decentralised so it is less prone to mistakes.
– It operates on consensus algorithms which makes it almost impossible to crack into.
2- Progressive web applications
This innovation by top developers is among the top trends in web development. Known as PWA is an application that functions as a website with an almost full native mobile app experience. A customer interacts with this as a native application that runs independently on the browser.
There are many efficiencies that are brought into website development with the use of this application. Some of them are Reduced development and support costs; a Quicker launch to the market; Easier distribution; Saving device power and storage; High speed; Offline usage; Better engagement and conversion; Seamless maintenance and updating.
As per Ericsson's research, global mobile data traffic is projected to become 4.5x larger and is expected to reach a monthly amount of 226 EB in 2026. This defines that now the audience can use mobile devices also for website exploring purposes. This technology is new and would take some time to be used by an extensive audience but this has proved to be very useful for businesses to stay competitive in the modern digital market.
3- Augmented reality (WebAR)
The technology that has broken all limitations of Digital solutions is becoming popular day by day. Augmented reality is an astonishing technology designed for mobile devices, education & health care sectors and for gaming.
Many top e-commerce brands are showing enthusiasm to apply this technology to their websites. Especially, a brand like Amazon has deployed AR technology in its website to allow customers to check how the furniture fits in their space. Other brands like Sephora, IKEA, and MOSCOT are also making optimum use of this technology. This is a WebAR solution that enables users to have an AR experience on a website via any browser.
Some of the major perks that AR solutions offer to e-commerce websites are that it Reduces time for service, Offers customers a try and buy facility, Enhances the user experience, Shopping can be now more tangible in online stores.
AR technology is a digital innovation that can create virtual showrooms with a vision to offer customers a physical shopping experience.
4- Accelerated Mobile Pages (AMP)
This is the most trendy website development in 2022 which came into existence with the accompanied initiative of Google and Twitter with the vision to create faster mobile web pages.
If an AMP is deployed in the mobile web pages then it loads relatively smoother than other mobile web pages which also is a factor considered to rank higher. The loading time of AMP pages is about 2 seconds whereas non-AMP pages usually take up to 22 seconds.
There are many benefits that an entrepreneur can get if AMP pages are used for the website such as Easy optimization for search engines, Adjusts to any browser, No need to create sitemaps to be identified by search engines and Low bounce rates.
With the increasing usage of the internet and digital platforms, the AMP is a solution for developers that they welcome the most. Also, AMP deployment eliminates the cost of UX and customers can be attracted even with low internet speed. This innovation was made for motivating small entrepreneurs to create their own websites that can be manoeuvred smoothly on all mobile devices.
5- Artificial intelligence (AI) and bots
AI technology helps digital platforms to comprehend and collect data, and resolve crucial matters. Its impact on web development has given rise to innovative and amazing concepts that attract users incredibly.
Basically, an AI chatbot is up-gradation to technology that enables brands to reach out and interact with the audience in a more personalized way. As we welcome 2022 we can see various latest web industry trends including AI chatbots, virtual assistants (Alexa, Siri, Cortana), and voice bots.
Optimizing AI chatbots while building several marketplace platforms can enhance the overall customer experience. Many are benefitted from the usage of AI chatbots because it helps them to execute their tasks faster and efficiently. Because AI chatbots provide strong and authentic customer engagement it has become an undeniable part of Web development.
Optimizing AI chatbots in the website offers benefits like it makes the development of websites easier by replacing navigational website elements. As chatbots are integrated with messenger it helps to develop several applications, also provides an incredible user experience.
6- Voice Search Optimization
This technology has been introduced to make searching pages on Google easy and convenient by optimising Voice search.
Voice assistants and loT technology optimised in a website help its pages to rank higher because the devices are becoming more common that has a voice search option in them.
Voice search optimization is becoming more popular day by day and developers are using this technology to optimum and are looking forward to providing the audience with a personalised AI-based experience. In terms of website development the latest innovations in voice search are voice-activated self-standing devices, and voice optimization for apps and websites
The benefits of Voice search can be acquired through AI-enabled devices. Voice search recognition saves an individual's time and helps to do various tasks. It has been estimated that over 8 billion voice assistants will be used by 2023. In the coming years, this technology will become unavoidable to be considered as trending technology among other web development technologies.
Web developers can make the optimum use of this technology by making local SEO campaigns more effective, responding to customers' queries faster and developing more trust and customer loyalty.
7- API-first Development
Every month new technologies have been innovated that need to be brought under one roof by establishing a connection between them with the help of API facilities. API technology has been in use for 20 years. Earlier developers used to focus on product development first, and later because of the need to establish a connection with software and devices this technology came as a rescue.
Apart from being convenient for web developers, API-first development comes with plenty of perks for other purposes also, such as:
-Lowering the learning curve of developers as well-documented and consistent APIs are provided,
-Allows Stakeholders to provide feedback on the design of an API before any code is written,
-Because APIs are reliable and consistent it reduces the risk of system failure.